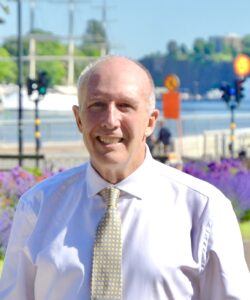 Six facts about Richard Trenner, The Princeton Writing Coach. He has…
helped all students he advised last year to get into highly selective colleges
taught writing at Princeton and Rutgers (and has degrees from both universities)
established and run writing centers for the Princeton School of Public & International Affairs, AT&T Bell Laboratories, Novartis, and Bristol-Myers Squibb
coached many people with English as a second language (ESL) backgrounds
written for The New York Times, The Washington Post, and similar publications
authored/coauthored three books about writing and edited some 25 books
Testimonials
The parent of two of Richard's high school students wrote recently:
"Richard Trenner is an excellent writing coach based in Princeton. Whether your child has a passion for writing and wants to push him or herself to reach personal 'bests' or you have a child who could use help on writing 'basics,' including homework, essays and just beefing up their writing skills, Richard is a great resource. And beyond his skills as a coach, he's a lovely, generous man."
A high school senior who won several academic scholarships and has just entered a "Top 12" university:
"Thank you does not quite grasp the gravity of the appreciation I have for you. I've only known you for a short six months, yet it feels like you understand who I am and the way I think more than some of my closest friends. I think that's part of the reason you are such a phenomenal writer–you write with heart and passion and with humanness that seems to be lost these days….
"You never stop working! No matter the hour of day, you get back to me so quickly. Thank you for genuinely caring about and investing yourself in my college process….
"You have motivated me to be the best writer, college applicant, and person I can be. I truly could not get through the craziness that is the application process without you. If you ever need someone to advertise your writing coaching for you, I'm your girl, seriously! —Your number one fan."
The parents of a 2021 high school graduate:
"Our son got accepted into several colleges. You will be especially interested to know that a couple of colleges specifically pointed to his Common Ap essay in their offer letter…. Thanks again for all your help. We truly believe you went above and beyond in helping him perfect his college essays."
A 2020 graduate who devoted the 2020-21 academic year to independent study and volunteer work and is now attending an Ivy League university:
"It's crazy to me that, this time last year, we had finally finished the bulk of our work together and had a peaceful three months before being simultaneously thrown into a pandemic. The surprises of 2020 aside, I'm so grateful for the opportunity to have gotten to know you over the last year-and-a-half. I am inspired by your passion for writing and knowledge of so many subjects."
A high school senior who was admitted via early decision:
"I want to thank you for your all your help and encouragement. It meant all the difference when I applied to colleges."
A university professor who was writing a book:
"Richard is not only an excellent editor, but he is also a patient and caring writing coach who recognizes the sensitivity needed to help my writing go from average to excellent. Working with Richard was like working with a craftsman who would take my writing and help me turn it into writing with greater clarity and impact."
A fine art photographer for whom Richard has edited several books:
"I owe special thanks to Richard Trenner, my brilliant editor, whose masterful skills combine knowledge and a sensitive eye and ear. Through his penchant for concision and clarity, he has helped bring my pages of notes journal entries in manuscript dress into a cohesive form."