About
Richard Trenner is a Princeton-based photographer, writer, editor, lecturer, and consultant. As a photographer, Trenner works in photojournalism and art photography.
Sign up now for a free consultation.
Email your request to: Princetonwritingcoach@gmail.com
Or call or text 908-420-1070.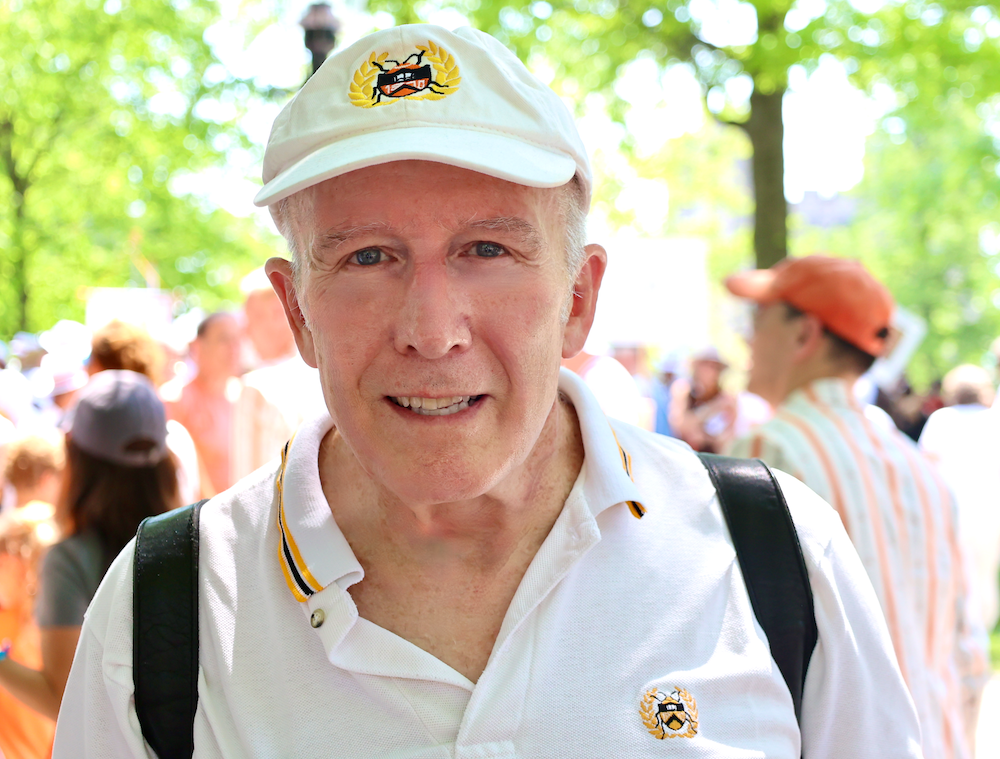 Richard Trenner (Nelson Richards Trenner Jr.) is a writer, editor, teacher, consultant, and photographer. His two chief activities are (1) coaching students and adults in writing skills; and (2) analyzing and improving written communication processes, practices, and productivity in academic and research organizations.
In his role as the Princeton Writing Coach, Trenner helps people—from young children to college students, and from authors to scholars—who want to write more confidently, efficiently, and successfully. He works with them one-on-one or in small groups, either face-to-face where they work, or virtually using collaboration software. In addition, Trenner heads Advanced Communication Training (ACT), a small Princeton-based group that uses face-to-face and virtual meetings to deliver consulting, teaching, writing, and editing services to clients in the US and abroad.
Trenner has taught writing at Princeton and Rutgers universities and for such businesses as AT&T, Bristol-Myers Squibb, Discovery Communications, Johnson & Johnson, Roche, Novartis, Mathematica, and Cleary Gottlieb. In addition to editing articles, essays, and books for scholars, journalists, and novelists, Trenner has also edited writing for a number of organizations, including two weekly newspapers and such publishers as Little, Brown and Company, the Ontario Review Press, and the Lodima Press.
Trenner has extensive experience in both academic and business organizations. For nine years, he was a lecturer at Princeton University's School of Public and International Affairs, where he organized and conducted the Writing Center. He was also a writing instructor in Princeton's Department of English and its Department of Mechanical and Aerospace Engineering. From 2016-19, he consulted as an editor and photographer for the Liechtenstein Institute on Self-Determination at Princeton University.
For the past 30 years, Trenner has worked as an employee or consultant at R&D-oriented businesses. After completing graduate school, he entered the field of scientific communication at AT&T Bell Laboratories, where he taught business and scientific writing to more than 750 Members of the Technical Staff over several years.
In recent years, Trenner has specialized in working with biotechnology and biopharmaceutical companies to help them improve the quality, efficiency, and impact of their written communication. He designs and delivers services that meet the needs of each company he serves. Three examples:
helps organizations improve document design standards and review processes;
helps teams plan, draft, edit, and use writing to facilitate decision-making and thereby advance projects;
teaches scientists—including those who have English as a second language (ESL)—how to communicate clearly, correctly, and confidently in written English.
At Roche, for example, Trenner was Senior Strategic Communications Project Manager at the company's headquarters in Basel, Switzerland. There, he and his colleagues worked with global cross-functional discovery, research and development, regulatory, and commercialization teams to help plan and conduct communication activities as well as to identify and promote best practices. Similarly, at Bristol-Myers Squibb, Trenner worked both as a consultant and employee for a total of 15 years on communication processes, training, and/or knowledge management initiatives for such functions as R&D Learning, Global Medical Affairs, R&D Operations, Global Optimization, Pharmacovigilance & Epidemiology, and Mergers & Acquisitions. Trenner has also consulted and/or taught at other biopharmaceutical companies, including Janssen, Sanofi-Aventis, Teva Pharmaceutical Industries, GSK, and Dimension Therapeutics.
Trenner's work as a writer is threefold: fiction and criticism (these have been published in books and magazines); journalism (he has written for The New York Times, The Washington Post, The Princeton Alumni Weekly, and other periodicals); and writing about writing (he has authored/coauthored three books for AT&T: The Bell Labs Writer, The Bell Labs Editor, The Bell Labs Style Guide). At present he is working on a book called Write—a practical guide to writing based on three core ideas: purpose, pattern, and process.
As a photographer, Trenner has had one-man shows (for example, at the Present Day Club and Gallery 353 in Princeton, NJ, and Gallery 14 in Hopewell, NJ), been selected for several group shows, and received various awards, including "Best in Show" at Grounds for Sculpture's annual Focus on Sculpture show. He photographs scholars, writers, and artists for use in publications.
Trenner earned an A.B. in English (with a Certificate in the Program in American Civilization) at Princeton University and an M.A. in English at Rutgers University. He completed the course working in the doctoral program at Rutgers and was a student in the doctoral program in English at Columbia University.
As a volunteer, Trenner has served on the leadership teams of various not-for-profit organizations, including the Starfish Foundation for Children with AIDS, the Princeton Area Youth Foundation, the Princeton Chapter of the English-Speaking Union, the Old Guard of Princeton, the Friends Council of the Princeton Public Library, and Princeton University's Class of 1970—as class secretary and photographer for the past seven years.
Trenner has lived in several different cities: Uppsala, Sweden; Rome, Italy; Basel, Switzerland; London, UK; Boston and Cambridge, Massachusetts; and Washington, D.C. For many years, he has lived in Princeton with his wife, Annabelle Radcliffe-Trenner, founder and principal of Historic Building Architects in Trenton, and their two sons: Miles, a principal at KKR in New York City, Winslow, an associate at Lee Equity Partners in New York City.